1 – 2 June, 2021 4th Baltic MSP Forum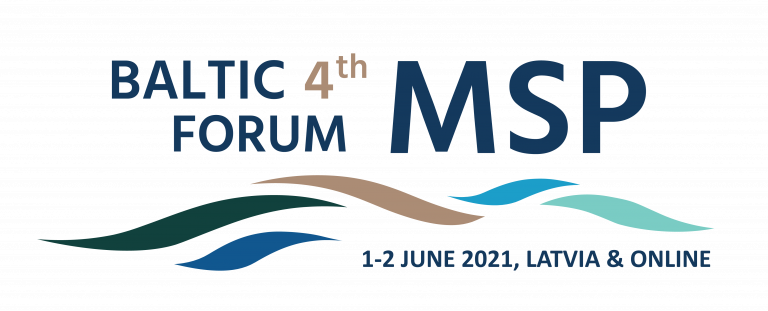 The 4th Baltic MSP Forum 'Delivering MSP – Interactions and Capacities Across All Levels' took place on 1 – 2 June 2021, online and was broadcasted from Latvia. The Forum was organised by two Interreg BSR projects Capacity4MSP and Land-Sea-Act and it serves as a final conference for both projects. Already for the 4th time the Baltic MSP Forum was bringing together maritime spatial planning (MSP) community from the Baltic Sea Region (BSR) and beyond to discuss, share, learn and develop new ideas to enhance MSP in the region.
Agenda file in pdf is available HERE.
Description of the workshops:
All presentations are available HERE.
SUMMARY of the 4th Baltic MSP Forum is available HERE.
You can also watch some recorded sessions HERE.
Prepared by Margarita Vološina (Ministry of Environmental Protection and Regional Development of Latvia) / May-July 2021