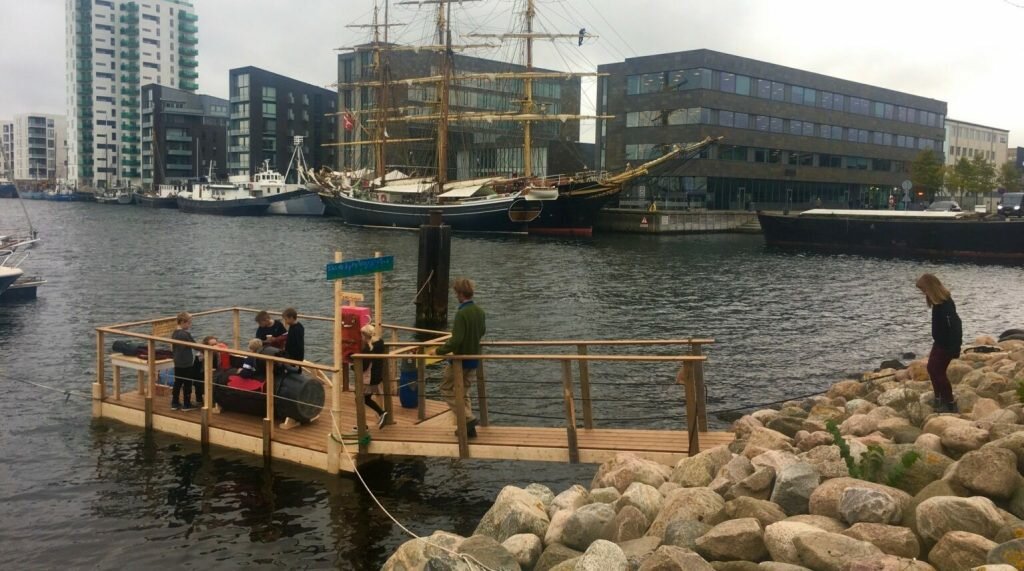 On September 24th Land Sea Art page will be launched and presented for public
This page depicts many artistic productions referring to the harbour-front in Holbæk, Denmark.
The intention of Land-Sea Art is to give planners, artists, event organisers and other types of entrepreneurs input on how art can be used as a mediator to create liveliness, activities and business in the interface between land and sea. The examples portrayed are intended to demonstrate the development process, the costs, the lessons learned, etc. and the impact of the different projects.
Please find these as inspiration and input for creating your own projects.
Land-Sea Art is a part of the Danish contribution to the Land-Sea Act project.
Read more about Danish case - Tourism entrepreneurship development in small ports here.
Prepared by Margarita Vološina (Ministry of Environmental Protection and Regional Development of Latvia) / September 2021
In the picture "In the Octopus Garden". Photo: Carsten Hvid